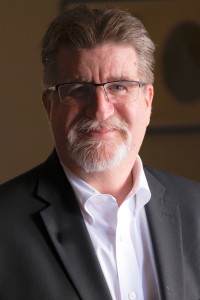 Steve Givens is a spiritual director and a widely published writer on issues of faith and spirituality. He is also a musician, composer, singer  (and amateur photographer) who lives in St. Louis, Mo., with his wife, Sue. They have two grown and married children and three grandchildren.
He has been a regular contributor to the daily devotional "Living Faith" for nearly 30 years and is the author of a series of booklets for Catholic kids and families (many co-written with his wife and son) published by Liguori Publications and Creative Communications for the Parish. He has written five children's books published by New Canaan Publishing and is also the author of a number of books on Catholic prayer and teaching, including "Building Family Prayer & Traditions" and "Getting Confirmed: A Journey of Questions and Answers," published by Redemptorist Publications (UK).
Diagnosed in 2007 with a rare blood disease called Langerhans Cell Histiocytosis, he underwent chemotherapy treatment for more than three years,  and that experience is the subject of his book, "Embraced by God: Facing Chemotherapy with Faith,"released in 2010 by Twenty-Third Publications.
Also in 2010, his popular stations of the cross devotional for Catholic teens and young adults, "By Your Side" was  re-issued as a booklet and musical/spoken word CD by ILP Music, produced by Vince Ambrosetti with music by Ruben Galabeas and Msgr. Michael Heras.
A native of St. Louis and a long-time university administrator, he currently serves as associate vice chancellor and chief of staff in the Office of the Chancellor at Washington University in St. Louis. A spiritual director and retreat facilitator, he is a graduate of the Spiritual Direction program at Aquinas Institute of Theology in St. Louis and now sits on the Institute's Board of Trustees.
As a composer and performer, he has performed and recorded with several St. Louis-area folk and Christian bands over the past 30 years, including his current folk-rock-roots band, the Mo Bottom Project. With the band Nathanael's Creed he recorded three CDs, including 2009's Christmas project, "Home Again with You." Nathanael's Creed performed all of its concerts as benefits. In 1999 he produced "Seed & Sower: A Benefit for the Farm of the Child," which raised nearly $10,000 for a Honduran orphanage. He has produced and recorded nine collections of music for himself and others, and his songs have been recorded by several other independent artists.
His voice and his music have been used in many video and audio productions, including two Emmy Award-winning PBS documentaries. His songwriting has been recognized by the Kerrville Music Foundation, the "Song of the Year" contest, Billboard Magazine Songwriting Contest, and the St. Louis Songwriting Contest.
Contact:
email: givenscreative@gmail.com
snail: 13102 Walden Woods Court, St. Louis, MO 63146